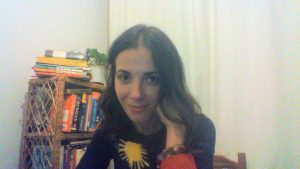 Neda Joksimovic
Director of Studies, Tower Language; Cambridge Certified English Teacher and Translator
English has been my passion since I can remember. It all started when I was 6 years old and when the cable TV was introduced. The cartoons from America brought the English language into my world, and by the age of 8, I was able to understand and speak English fluently. Little did I know at the time that I would end up living in England, graduate from City Islington College, London and become an English teacher.
I have been teaching English since 2000 and have brought my experience back to Serbia from England, Ireland and Russia. I was working for the International House, London for over 5 years, Trinity College in Dublin for 2 years, and BKC IH, Moscow, where I was a Senior Teacher for almost three years. During that time I gained all the necessary and additional qualifications in ESL teaching, such as CELTA, TRINITY TESOL, and CELTA for younger learners, and became an official ESL Cambridge Examiner  in 2007.
Translation came into play upon my return to Serbia. I have become a consecutive interpreter and have been cooperating with many multinational companies in Belgrade for more than ten years. What happened next was a gigantic surprise, and I have all my gods to thank that in 2016 I was given the opportunity to translate a book from Serbian into English. It was then that I found my self-realisation. The book was published the same year under the title "Bliss, or Absolute Happiness".
At the moment I am trying to assemble a team of enthusiasts, teachers and translators who can share my mission.
And my mission is? It is quite simple, really. I just LOVE to say to my students at the end of the advanced course: YOU DO NOT NEED ME ANYMORE! 🙂
---

Srdana Sredojevic, our English teacher, completed her Master's Studies at the Faculty of Business and Legal Studies, Department of the English language in 2014, but her teaching career had started earlier during her studies. She has participated in many conferences and projects, one of which was the translation of the book ''Applied Ethics'' by Duska Franeta and John Thaunopoulos.
She is a proud holder of the CELTA certificate. Srdana's experience ranges from teaching General English, Academic English, TOEFL, Skype lessons and preparing students for Cambridge examinations. The desire to teach students worldwide took her to language school MM Escola d'Idiomes in Barcelona where she taught English to foreign students at all levels. Srdana is a passionate adventurer; She enjoys music, sea and running.
---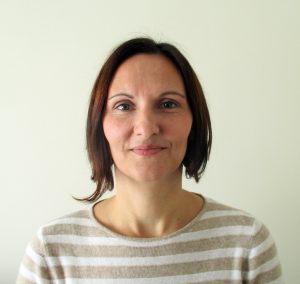 Gordana Tomaškovic has graduated from the Faculty of Philosophy at the University of Novi Sad and obtained her Bachelors Degree in the English language and literature. Before finishing her studies, she had already started working with children and adults in private schools in Novi Sad.
She has got more than twenty years of experience in teaching children and adults of all ages. She worked in elementary school in Vrbas, as well as in many private schools in Vrbas, Novi Sad, Sid and Sremski Karlovci. In addition to that, she collaborated on translating the catalogue for exhibitions in the Image Gallery Sava Sumanovic in a small place in Serbia called Sid. She has been doing a lot of translation work in various fields, such as medicine, dentistry, psychology, banking, economics and art. She was a consecutive translator for the children's soccer team at the Gothia Cup in Gothenburg in 2004. She tries to make the English language learning fun and does her best to adapt to her students' needs. She enjoys movies, reading and hiking.
---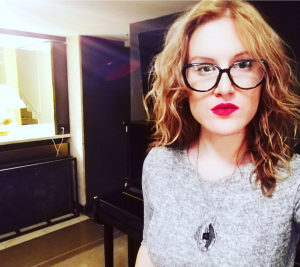 Nadja Jovicevic, our Italian teacher, has graduated from the Faculty of Philology, University of Belgrade, Department of the Italian language, Literature and Culture in 2018. She has completed a one-year seminar for professional and scientific translation at the Association of Professional and Scientific Translators of Serbia. Following the modern methods in teaching Italian, she tries to pass on her knowledge in an interactive and interesting way, adapting to the pace of her students and putting the focus on their needs and wishes. She likes literature, sports and travel.
---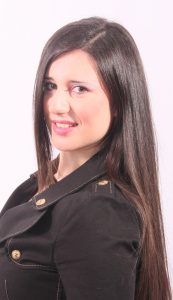 Marina Marjanovic, our German teacher, has completed her Master studies at the Faculty of Philology at the University of Belgrade. She has spent a lot of time in German-speaking countries and is continually working to perfect her language. Marina regularly attends teaching seminars in order to keep up-to-date with current teaching methods.
German is thought to be a difficult language to learn due to its rather rough pronunciation. Do not be scared – this is prejudice.  Thanks to clear and logical rules, you will quickly see that it is easier than you expected. As one German proverb says: "Übung macht den Meister." (Practice makes perfect).